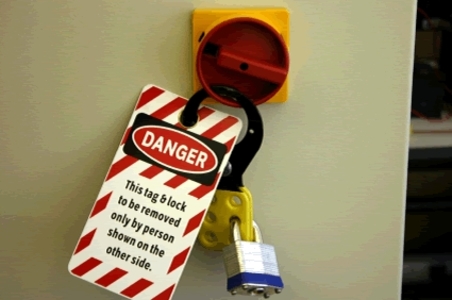 Lockout/Tagout: Energy Release
Category Environmental
Authors James Vaughan, Karl Sommer III
Variants

Full Course - 13 minutes

This version is designed for all staff.

Full Course (en español) - 18 minutes

Esta versión está diseñada para todo el personal.
The goal of this course is to provide employees with a basic understanding of lockout/tagout procedures. The course will review how to recognize hazardous energy sources in your workplace, the methods and means necessary for energy isolation and control, the purpose and use of the energy control procedure, and the dangers of attempting to restart or reenergize equipment that is locked out or tagged out.